It is believed that working from home is what we'll mostly do in the future. Because of recent events, it has become clear that most of us don't have (at all or enough) adequate space for work.
We work best if we're in a space that is designated for work, with no interruptions. If you have a big family or a small home, you won't be able to fit a workspace inside your home. Thankfully, there are many alternatives to that.
You can rent an office, but that usually costs a lot of money. Instead of renting an office, you can build your own one in your garden. That way you will only have to pay for the utilities and you can even transform it into something else if you ever stop using the space for work. 
You can build a garden office as long as you get planning permission. You will have to apply for planning permission if your garden office will be higher than 8 feet or closer to your fence than 6 feet. If you don't apply for the planning permission and it turns out that you need it, you may be asked to take it down your structure.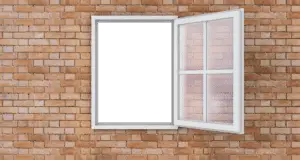 Do Garden Offices Need Planning Permission?
The first thing you have to do before you build your garden office is to check if you need planning permission. This is very important because if you build your garden office and it turns out that you need planning permission, you will have to take it down. 
Usually, a garden office can be built following the rules for permitted development. These rules define the size and positioning of buildings that you can build without needing planning permission. 
Planning Portal says that you can't build a garden office beyond the front wall of your home. You will need to get planning permission if you want to build your garden office in front of your house. 
Your garden office building will have to be a maximum of 8 feet (2.5m) and they have to be a single story.
When you consider the floor and roof insulation that your garden office will have to have, 8 feet may not seem tall enough.
It could especially cause you problems if you're tall, or if your clients are tall. If you choose a dual pitched roof, it can't be taller than 13 feet (4m) at the ridge. You absolutely have to insulate your garden office, otherwise, you won't be able to work during the winter, or very hot days during the summer.
Properly insulating your garden office will provide a comfortable working space. 
If you choose a single sloped roof, also called a  mono-pitch roof, it can only be 8 feet inches tall at the eaves and 9 feet (3m) at the ridge. In this case, your garden office will have to be located more than 6 feet (2m) away from your fence or garden boundaries. 
In case your garden office is located within 6 feet of your garden fence or boundary, it can't be taller than 8 feet, which means that you will have to build a flat roof. 
You won't be able to add a balcony, raised platform, or a veranda to your office building if you don't apply for planning permission. You can build a deck as long as it's not taller than 1 ft (0,3m) The deck can't, when combined with other structures, cover more than 50% of your garden. 
In case you live in a Listed building, or in a National Park, you will have to apply for planning permission regardless of the height and location of your garden office. 
Whether you'll need to apply for planning permission depends on what you'll use your office for. If you're going to use it to just work online from home, you don't need to apply for planning permission.
However, if you're going to use your home office to see clients, you will have to apply for planning permission, as that's something that could bother your neighbors. 
You might also need planning permission if you're going to have plumbing in your garden office. 
Take a look at our article on adding a toilet to an outdoor office here.
It is normal to worry about whether your neighbors will complain when you apply for planning permission.
It is uncommon to find a planning application that doesn't have any complaints. Most of these complaints appear because of the fear of the unknown, not because your neighbors hate you!
The planning department won't consider your neighbors' complaint if your office building is well designed, built with quality materials, is in a good location, is the right size for your garden, and if the work you'll be doing in your office will be quiet and unobtrusive. 
In case you want to build a big office right next to your neighbor's house, or if you will have a noisy business with many visitors, the planning department would take your neighbor's complaint into consideration.
That is why you should consider the impact you'll have on your neighborhood when planning a garden office. It would be a good idea to show and explain to your neighbors what you'll be doing, so you answer any questions they might have.  
Keep in mind that most local councils have a design code that states exactly what kind of development they want to encourage in their area. You can run into problems if you hire unqualified designers and builders who don't understand what is acceptable in terms of planning.
To successfully design your office building, you will need an architect's input. The architect will help you find the perfect design for what is acceptable in your area and you won't have to worry about not getting the planning permission.
Keep in mind that it will take about 2 months to process your planning application.
During these 2 months, you will be required to plan fixtures and fittings and think about what you might want to do with the rest of the garden once you build your office. If you need a short term solution for your workspace, building a garden office might not be the best solution for you. 
Some people think that whether they get planning permission or not depends only on luck. That is far from the truth. Whether or not you get your planning permission depends on how well your garden office is designed, what materials you've chosen, and how well you understand planning legislation. 
Many people find applying for planning permission off-putting because they don't want to deal with the council and all the paperwork. You should keep in mind that it's better that you get involved with the council and get your permission as soon as possible than to have to get involved with the council once someone complains.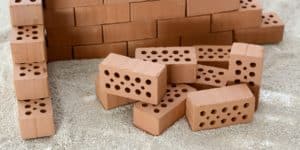 How To Build A Brick Office In My Garden?
Bricks are one of the oldest building materials and they have been used for thousands of years. The brick gets its durability from a process in which the clay unit goes through a process that results in the clay particles sticking together.
Compared to other materials, brick is very easy to use and easy to maintain. You are able to create an energy-efficient building with brick. 
Bricks have been the architect's favorite building material for many years. They are still used today, even though many new building materials have been invented. The reason why is because they have many great qualities. They won't catch on fire, they resist high-pressure and frost, they absorb heat,  and they don't shrink or expand as the temperature fluctuates. 
Many people like bricks because they come in a variety of colors and textures. Another very important quality of brick is that it can be reused and recycled.
Nowadays, our landfills are overflowing with non-recyclable garbage, and if you build with bricks, you are making an environmentally friendly decision.
You can chip old bricks and use them for landscapes, walkways, patios, and remodeling projects. You can also crush it into fine dust and put it in the sand. Sometimes, old bricks are used to make new bricks.
Bricks are made out of natural materials. They are made out of sand, clay, water, fire, and air. You won't find any toxic substances in bricks. Since they are inert material, they won't react with other substances or release any toxic substances or allergens. If you use bricks, you avoid the risk of polluting the soil. 
We are using up more and more exhaustible materials. Since brick is made out of loam and clay, both inexhaustible materials, it makes more sense to use them when building. 
When you think about it, most brick houses last for more than one generation. They last for over 100 years. Brick doesn't rot, dent, and doesn't need to be painted. While most materials look worse with age, brick actually looks better. 
Before you start building your garden office, you will have to pick a type of brick to use. There are many different types of brick and you will have to choose the one that fits your needs the best.
Sun-Dried Bricks
Sun-dried bricks are not as durable and they are used for building temporary buildings.
The process of making sun-dried bricks involves only the exploitation of clay, molding, and drying. As the name suggests, these bricks are dried in the sunlight. This is why they aren't really strong and aren't as resistant to water and fire. 
Burn Clay Bricks
Burn clay bricks are good quality, and they are classified into 4 types.
First-class bricks are the best when compared to other class bricks. Table molding is used to mold them and they are burned in large kilns. First-class bricks have a standard shape, sharp bricks, and smooth surfaces.
This type of brick is durable and strong, and it is therefore used for building permanent buildings. However, they are more expensive because of their great properties.
Second Class Bricks
Second-class bricks are of average quality.
The ground-molding process is used to mold the bricks, which results in less smooth surfaces, as well as less smooth edges. Second-class bricks are also burned in kilns.
Because of the unevenness in the ground, the bricks have an irregular shape. These bricks are also great for permanent buildings because they are strong and durable, however, they will have to be smooth plastered. 
Third-class brick is not of very good quality. Same as sun-dried bricks, third-class brick is used for temporary buildings. This type of brick shouldn't be used in areas where it rains a lot. Third-class brick is burnt in clamps. The surface of the bricks is rough, with unfair edges. 
Laying The Foundation Of A Brick Garden Office
Your garden office will definitely need a foundation.
If you don't build a foundation, the office won't last very long and won't be sturdy. Many different contractors offer different choices when it comes to foundation, but the most common one is to pour a concrete slab.
For a concrete slab, the ground will have to be dug and laid with a layer of compacted hardcore. Then, a damp proof membrane is laid with soft sand. 
Check out this list of suppliers of garden offices, for some inspiration!
Plinth foundations, a new form of foundation, are also often used as an alternative for concrete slabs because they can be installed quickly and provide adjustable surfaces.
You should always pick foundations that don't require a lot of site preparation and have a high-quality strong base layer. 
You can also use concrete piles. For concrete piles, you have to dig out holes in the ground and fill them with concrete. Then you will fix the frame to the posts and connect them to form a base for your garden office. 
Electricity And Water
You will need electricity to work in your garden office.
It would also be a good idea to have a water supply and plumbing in your garden office if you'll be spending a lot of time there, or if you'll be seeing clients. It would be awkward if your clients had to go use the toilet in your home. 
You will have to incorporate cables for light, power, and heat in your garden office.
The electrical connection between your office and your house should be underground in a trench. It should be buried about 500-750mm deep.
You will have to cover the trench with some hazard tape and fill it with stone and earth. The hazard tape and the stones will warn anyone who will be digging in the future that there is electricity buried there. 
If you want to save some money or time, you can run armored cables around your home, for example, pin them to your fence. This solution isn't really recommended, especially if you have small children or animals. 
If you're going to have a toilet or a small kitchen in your garden office, you will have to think about how the water will get to and from your office.
If you're lucky, you'll be able to fit a small sink or a toiler into the mains water supply and sewerage system. But when it comes to waste, you might have to have your pumps fitted in. This depends on how far the waste has to travel. You should keep in mind that getting pumps is an additional cost.
A good alternative to this is an eco-toilet or a compost toilet. If you'll be seeing clients in your office, you should think about whether they'd feel comfortable using compost toilets. 
Design A Brick Garden Office
Your brick garden office building will have to be big enough to fit all your needs.
However, it might be good to keep in mind how your office building will be used in the future. It will be easier to convert it into a summer house, or a guest house if you plan ahead.
Keep in mind that your garden office should be in proportion to the rest of your garden and your house, whatever you might use it for later. 
The most popular cladding material for garden offices is timber because it is both durable and visually pleasing. It is best to avoid softwood, like pine, because it tends to rot and get destroyed easily, even if you treat it.
If you'll be building your own garden office, hardwood might not be a good option for cladding either. This is because it is tricky to install and more expensive, so if you mess something up you will lose a lot of money. 
You should also keep in mind that your office should have enough natural light. You should choose double glazed windows because of their insulation which will help keep you warm during the winter and cool during the summer. 
Many people want huge full-height bi-folds doors, but this takes away a lot of space that could be used for storage. Storage is essential in small spaces.
Choosing A Roof
Flat roofs are usually used because they are considered to be the most 'permitted development-friendly' option.
This type of roof will suit a contemporary design, so keep the design of your home and your office in mind when picking out a roof. Flat roofs are covered in thick rubber sheets that protect them from the weather. 
A pitched roof is great for when you want to add character to your garden office. This type of roof is best if your home already has a pitched roof so that your home and your office match. When you have a pitched roof, you can choose many different coverings. You can choose between clay, slate, zink, copper, tiles, and many more.
Pick a lightweight and cost-effective roofing that has artificial slates and asphalt shingles.
Asphalt shingles will come in strips of 3 which makes them very easy to install. You can also choose cedar shingles which are both pretty and a great insulator. They are, however, much harder to install.